Jazz and Blues Festival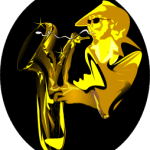 Every October in Fairfax.
About
The Jazz Blues Festival gives students the opportunity to explore music from the jazz-blues idiom. This is a non-competitive event open to any student that is able to prepare to memorized jazz-blues pieces. Students play their pieces in front of two judges along with small group of other students and parents. After their performance, students also have the option to play along with a percussionist.
Below are what jazz songs sound like.
How It Works
Students begin preparing the festival pieces in the Spring. Students can choose from the following options:
Solo Performance

One original student composition
One choice composition

Solo Performance
Duet Performance
Registration for the festival is in September. The rehearsal class for the festival is always in October.
Forms
Fairfax – Piano Festival – Judging Sheets
Reminders
Students must prepare two pieces.

Soloists – both must memorized.

Arrangements are fine.
Pieces must be 16 or more measures.
Students must remember to bring their music.
Past Student Compositions
Choice Pieces
Choose one or two pieces from the list below.
Level 1
Title: Little Boogie, Jr.
Sample Page – PNG

Title: Littlest Boogie
Sample Page – PNG

Level 2
Title: Stompin' Boogie
Sample Page – PNG

Title: Little Boogie
Sample Page – PNG

Title: Cool Cats
Sample Page – PNG

Title: Escapade
Sample Page – PNG

Level 3
Title: Alakazam
Sample Page – PNG

Title: I've Got the Blues
Sample Page – PNG

Title: Sneaky Boogie, Jr.
Sample Page – PNG

Title: Boogie Town
Sample Page – PNG

Title: Jazz Tune
Sample Page – PNG

Title: I've Got Rhythm
Sample Page – PNG

Level 4
Title: Sneaky Boogie
Sample Page – PNG

Level 5
Title: Hanging Around
Sample Page – PNG

Title: These Gridlock Blues
Sample Page – PNG

Title: Forgot My Homework Blues
Sample Page – PNG

Title: Snoop Patrol
Sample Page – PNG

Title: Blues Town
Sample Page – PNG

Title: Foot Tap, Finger Snap
Sample Page – PNG

Level 6
Title: Afternoon Break
Sample Page – PNG

Title: The Entertainer
Sample Page – PNG

Level 7
Title: Noontime Rush
Sample Page – PNG

Level 8
Title: A Very Slow Song
Sample Page – PNG

Title: Over the Rainbow
Sample Page – PNG

Level 9
Title: I Heart You
Sample Page – PNG

Title: Blue Street Blues
Sample Page – PNG

Title: Cucumber Cool
Sample Page – PNG

Level 10
TBA